1 Port UK Style Designer CurvaPlate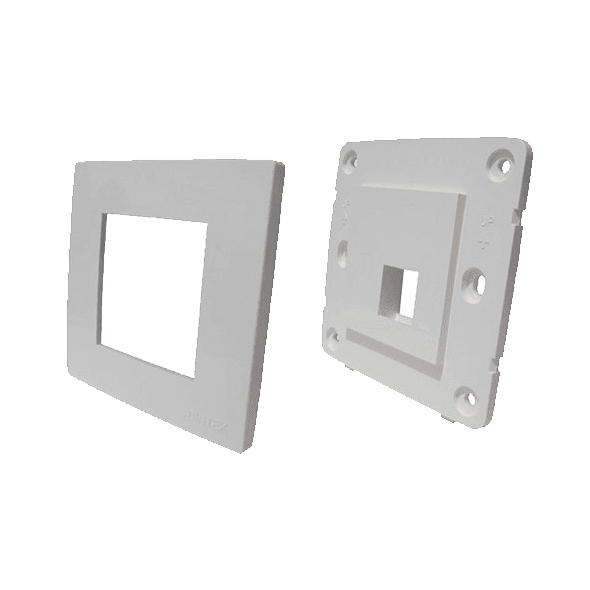 The DINTEK CurvaPlateTM Designer UK Style wallplates are designed for use with DINTEK's keystone style jacks and modules.
The CurvaPlates contemporary design is ideal for use in today's office, hotel, home office, or residential environment. The clip on front faceplate allows for the termination of the outlet before painting/decorating of walls are finished and the faceplates can be clipped on at the finish, allowing for a perfect finish that covers any fixing screws.
Comes in single and dual options – straight and angled
Fits all DINTEK keystone style modules
Front plate clipped on for quality finish, covering screw fixings
Stylish contemporary design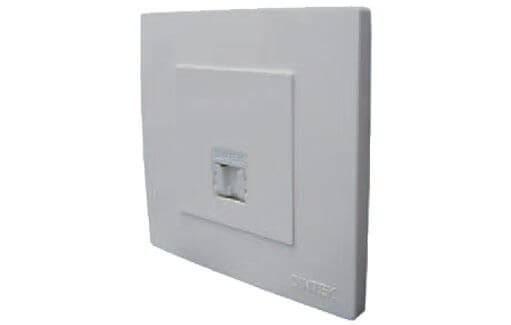 1 Port UK Style Designer CurvaPlate
Operating temperature range: -10℃ to 60℃
Storage temperature range: -40℃ to 68℃
Humidity: 10%~90% RH
Dimensions: 86 x 86 mm
Want to know about new products
Subscribe to our newsletter