CAT.3 110/KRONE HORIZONTAL TYPE KEYSTONE JACK,GREEN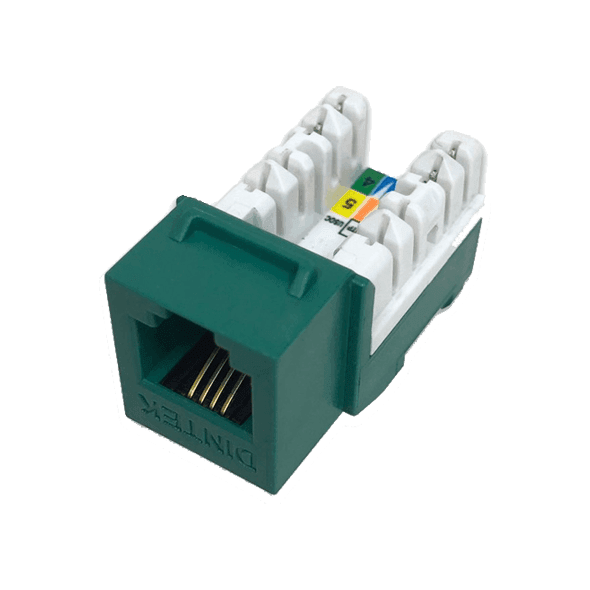 The DINTEK VoicePROTM 8-position modular Cat.3 ezi-JACK offers Cat.3 performance at component, link and channel levels. The jacks also offer increased flexibility with universal termination using either T568A or T568B wiring patterns.
The VoicePROTM Cat.3 jacks have been manufactured with the ability to fit most major face plate brands with or without module clips and can be terminated using the quick connect ezi-TOOLTM.
Regardless of your application requirements, the DINTEK VoicePROTM keystones in combination with other DINTEK Cat.3 components will give an assurance to the end user, for reliable Cat.3 and voice based communications.
Accepts 22~26AWG, stranded or solid wire
Wiring: T568A/B
UL94V-0 fire retardant plastic
Customized colors available
Works with DINTEK ezi-TOOLTM
110 type IDC termination compatible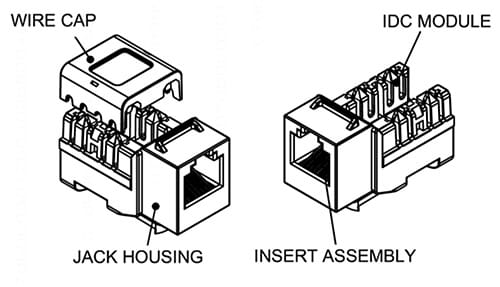 VoicePRO Cat.3 Horizontal ezi-JACK
Voice; T1; ISDN
10BASE-T (IEEE 802.3)
16Mbps Token Ring (IEEE802.5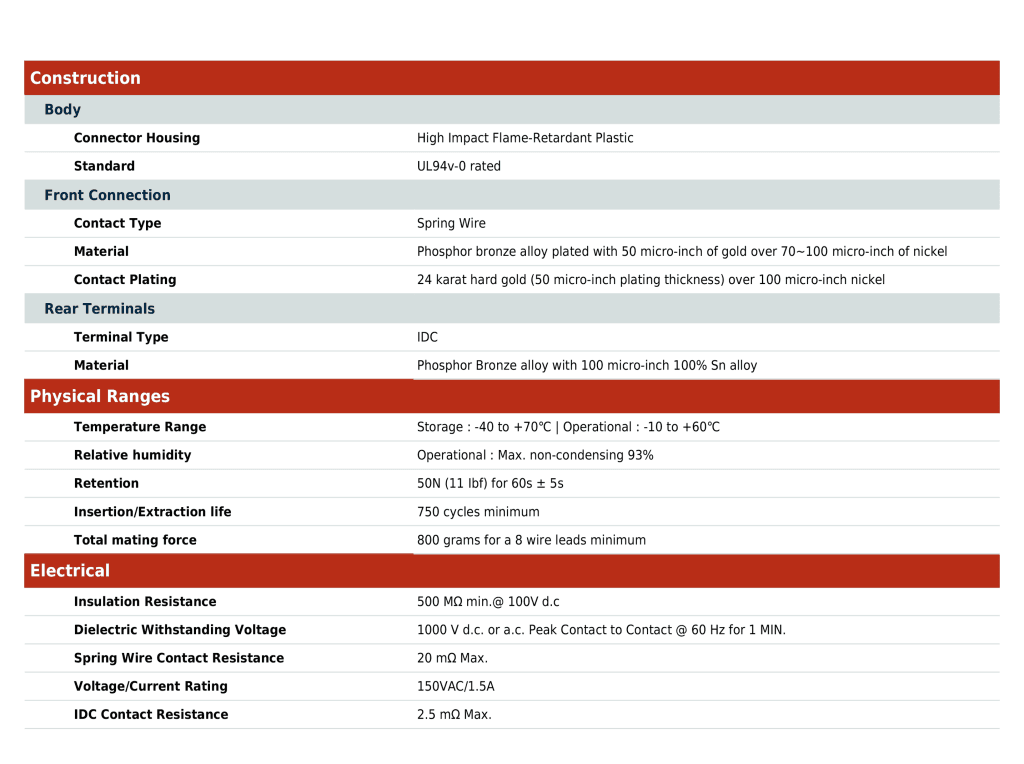 Want to know about new products
Subscribe to our newsletter