Cat.3 UTP Fully Loaded 50 Port Voice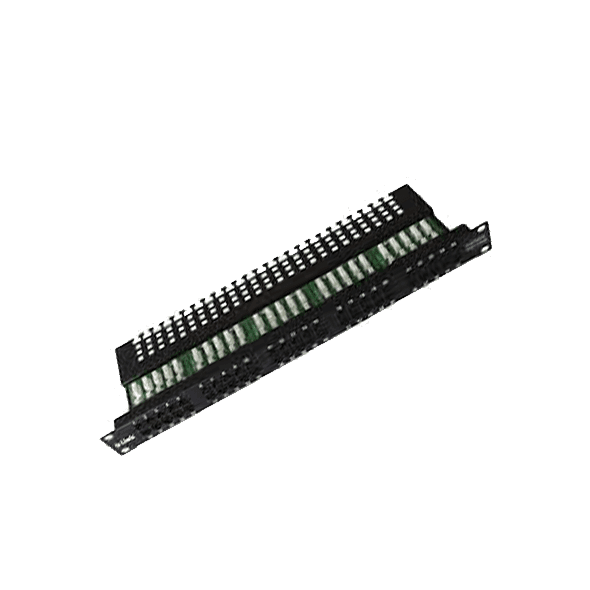 D-Link Voice patch panels are high density patch panel
with 50 RJ45 ports on 1U applied and suitable for
22-26AWG stranded and solid wire, compatible with both
110 & Krone punch down tools. D-Link patch panels have
improved Cable Management with optional Cable
Management bar terminating 4 pairs UTP cable. They are
complied with the FCC Part 68 sub part F standard.
• 50 RJ45 ports on 1U
• Numeral marking of ports on front of the panel
• IDC compatible with 110 & Krone tool
• Terminating 4 pairs, 22-26 AWG, shielded cable
• High reliability and superior performance
• Built in rear cable management
Want to know about new products
Subscribe to our newsletter