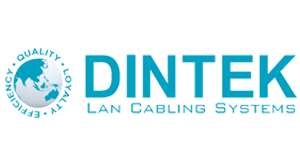 CAT.6 4P U/UTP PATCH CORD, T568B, 0.5M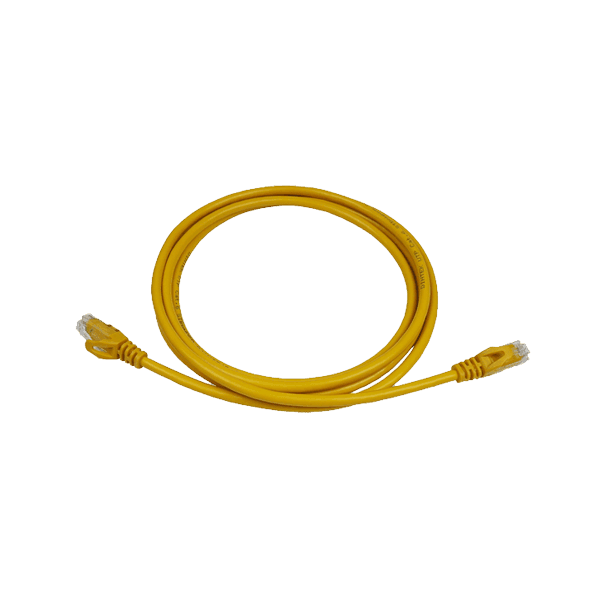 DINTEK PowerMAXTM Cat.6 Patch Cords are specifically designed to support maximum performance for high-speed data networks for 1000Mb and 10Gigabit Ethernet applications and are fully tested to meet ANSI/TIA Cat.6 channel requirements.
DINTEK PowerMAXTM Patch Cords are made from DINTEK's high-quality, unshielded four-pair 24AWG stranded patch cable, containing an internal PE cross member. The use of the internal PE cross member maintains consistent separation of pairs in order to maximize the throughput of data.
The patch cords are pre-terminated with RJ45 plugs and feature anti-snag strain relief boots. DINTEK recommends the entire range of PowerMAXTM UTP products be used in an end-to-end system to maximize cabling performance
Molded boots prevent pin from bending and cables from kinking
24AWG stranded wire provides maximum flexibility
Fully tested to meet ANSI/TIA-568-2.D Cat.6 requirement
The various colors are available to meet TIA/EIA-606 standards
The mechanical characteristics and transmission performance meet 16Mbps token Ring, 10Base-T, 100Base-T, 155Mbps, 622Mbps ATM, Gigabit-Ethernet and 1.2Gbps ATM requirements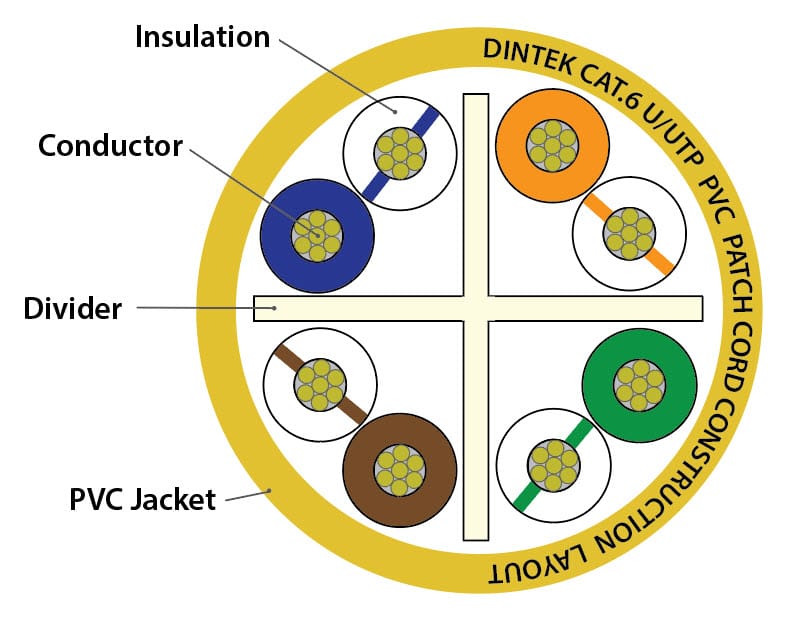 PowerMAX Yellow Cat.6 U/UTP T568B Patch Cord (PVC) - with Divide
Patch panel to patch panel connections
PC to information outlet connections
Information outlet to telecommunications closet connections
Equipment & DTE connections
Voice; T1; ISDN
10BASE-T (IEEE 802.3)
16Mbps Token Ring (IEEE802.5) 
100VG-AnyLAN (IEEE802.12)
100BASE-T Ethernet (IEEE802.3)
155/622Mbps 1.2/2.4 Gbps ATM
1000Mbps Gigabit Ethernet
550MHz Broadband Video
ETL verified
ANSI/TIA-568-2.D
ISO/IEC 11801
CENELEC EN 50173
(UL) CM & CSA CMG
Want to know about new products
Subscribe to our newsletter