CAT.6 FTP KEYSTONE JACK, COMPONENT LEVEL, OUTDOOR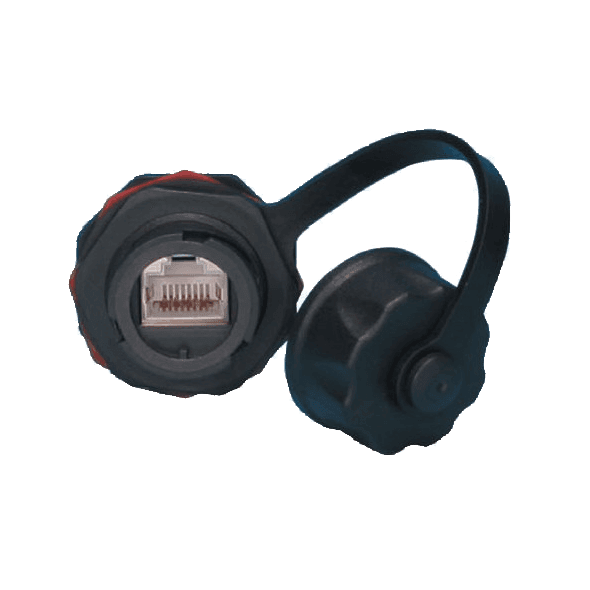 DINTEK's DuraMAX-67TM industrial-grade products provide the same transmission performance as all other DINTEK twisted-pair connectors, with the durability to withstand harsh industrial environments typical to factory floors, chemical, food processing plants, etc. 
DINTEK's DuraMAX-67TM IP67-rated keystone jack housing design guarantees excellent protection against liquid and solid agent penetration. It protects against the effects of industrial vibrations and allows for extended life and reliable performance. 
The keystone jacks are standard DINTEK component level jacks, with the same level of high performance and covered by our warranty program when installed by a certified installer.
Meets all Cat.6 channel performance requirements specified in ANSI/TIA-568-2.D
110 type IDC termination
Accepts 22~26AWG, stranded or solid wire
Modular jack meets FCC part 68 | Wiring: T568A/B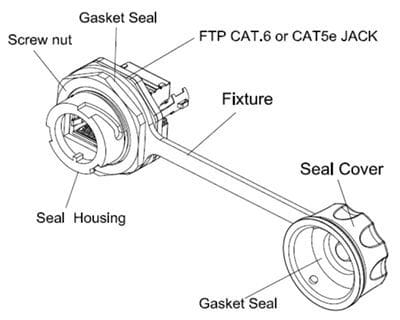 DuraMAX Cat.6 FTP Industrial Keystone Jack
IP67 Jack Housing Features
Endures high UV, humidity, oily and acidic environments
Meets IP67 standard | Meets UL 1863 compliant
Operating Temperature : -25ºC to 70ºC
A durable and fully enclosed design
10BASE-T (IEEE 802.3)
16Mbps Token Ring (IEEE802.5) 
100VG-AnyLAN (IEEE802.12)
100BASE-T Ethernet (IEEE802.3)
155/622Mbps 1.2/2.4 Gbps ATM
1000Mbps Gigabit Etherne
UL Verified
ISO/IEC11801 2nd edition
ANSI/TIA Standard 568-2.D
CENELEC EN 50173

Want to know about new products
Subscribe to our newsletter