D-Link DPE-302GE 2-Port Gigabit PoE Extender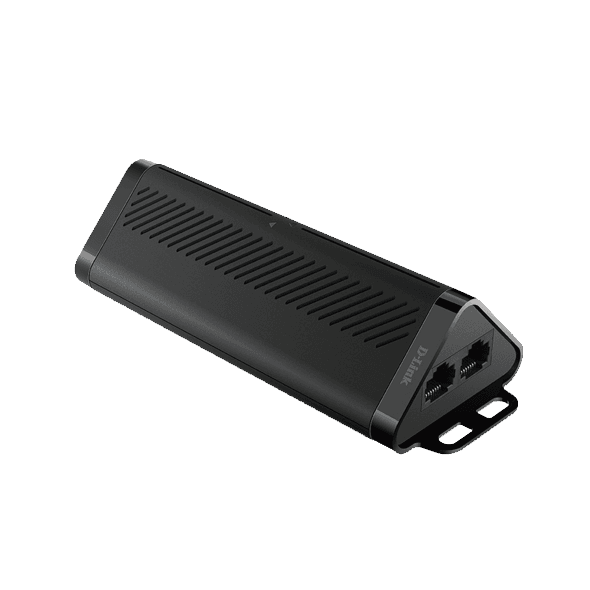 Long Range Power over Ethernet
Exceed the physical limit of traditional PoE
connections by extending a PoE Ethernet link over a
distance of up to 500 meters using multiple units.
Plug and Play
Full plug and play installation, and does not require
an external power supply while simultaneously
maintaining full-rate network throughput.
High-Performance PoE
Power up to two remote PoE-compliant products
requiring a Gigabit connection with IEEE 802.3af and
802.3at PoE in areas over long distances
The DPE-302GE 2-Port Gigabit PoE Extender allows a Gigabit Power over Ethernet connection to be extended up to 500 m1. It is designed to transmit data and supply up to 30 W of power to PoE-capable devices such as PTZ IP cameras or 802.11ac wireless access points, using PoE power source equipment (PSE). With several mounting options, the DPE-302GE allows PoE devices to be deployed virtually anywhere over longer distances, eliminating the need for a nearby power outlet and attached power supply.
Powers More Devices Over Longer Distances
The DPE-302GE offers a plug and play PoE solution, capable of transmitting up to 10 to 30 W of output power for up to two devices over a maximum distance of 500 m by daisy-chaining up to 4 units. With support for IEEE 802.3af/at PoE (+) and Gigabit speeds, the DPE-302GE is designed to be deployed in situations with high bandwidth requirements. Furthermore, the DPE-302GE can also be used in combination with the DPE-301GS PoE Splitter to also power non-PoE devices over long distances.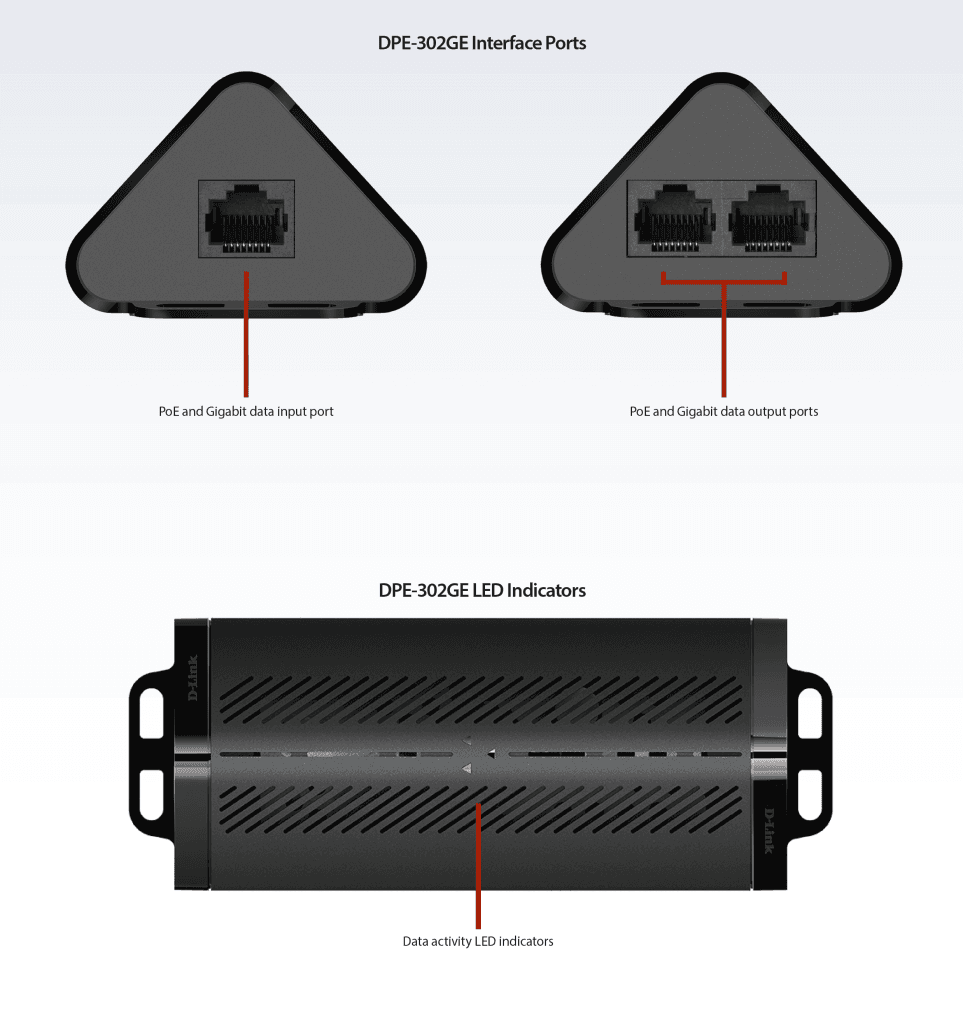 General

• 1 x 10/100/1000BASE-T RJ-45 port
• Supports half/full-duplex

• 2 x 10/100/1000BASE-T RJ-45 ports
• Supports half/full-duplex

• IEEE 802.3
• IEEE 802.3u
• IEEE 802.3ab
• IEEE 802.3af
• IEEE 802.3at
• IEEE 802.3x Flow Contro

Indicator LEDs (Per Unit)

• 1 x PoE In
• 2 x PoE Out
• Solid blue: PoE connected
• Blinking blue: PoE budget overload

• 155 x 60 x 40 mm (5.91 x 2.36 x 1.57 in)

• Maximum: 3.05 W
• Standby: 1.61 W

• Operating: -10 to 60 °C (14 to 140 °F)
• Storage: -40 to 85 °C (-40 to 185 °F)

• CE
• FCC
• LVD/CE
• IC
Want to know about new products
Subscribe to our newsletter