DINTEK DUPLEX PATCH CORD SC/SC OM3 3M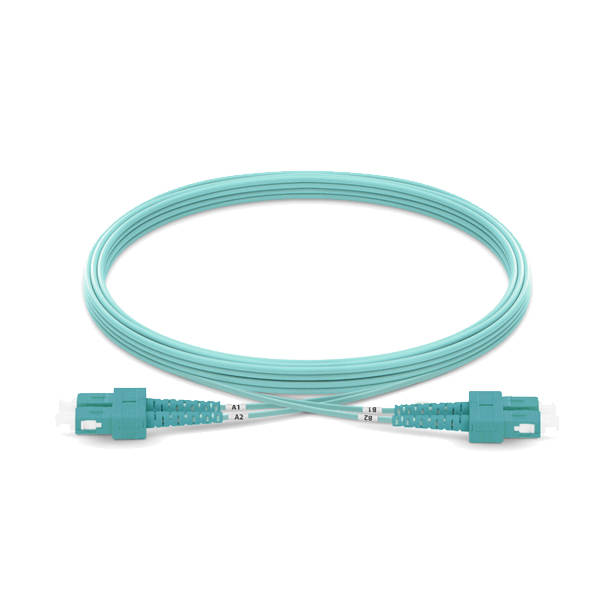 DINTEK Light-LINKSTM Multimode Patch Cords are high quality patch cords used for high speed local area networks. These multimode patch cords are manufactured using LSZH jackets which conform to IEC & TIA standards. The patch cords are terminated with multiple high quality connector types which give optimum optical performance.
DINTEK's Light-LINKSTM OM3 SC to SC multimode duplex fiber optic patch cords are assembled with data center grade duplex SC connectors and DINTEK OM3 fiber; making these high bandwidth patch cords optimally suited for high speed 10 Gig networks.
All assemblies are machine polished providing highest quality
Multimode 50/125um 10G OM3 fiber optic cables
Insertion loss per connection: 0.15dB typical; 0.30dB maximum
Patch cords are tested to support network transmission speeds up to 10 Gb/s for link lengths up to 300 meters (OM3) / 550 meters (OM4) with an 850nm source per IEEE 802.3ae 10 GbE standard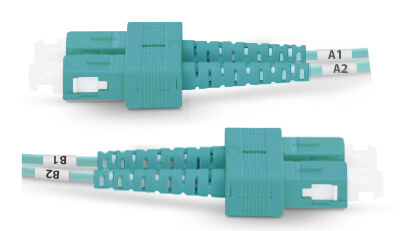 Light-LINKS SC/SC Duplex OM3 Patch Cords
Connector type: SC – SC
Insertion: Multimode   ≤ 0.15dB typical  / ≤ 0.30dB maximum
Return Loss: PC ≤ 35dB
Jacket Type: LSZH
Polish Type: PC
Operating Temperature: -40 to +85°C
Flammability: IEC 60332 Part 3
Fire retardant (IEC 60332-3)
Corrosion resistant (IEC 60754-2)
Compliant to TIA 604-5 and IEC 61754-7
Standards ISO/IEC 11801 / Cenelec EN 50173-1 / TIA-568 C.0
Data Center Cenelec EN 50173-5 / ISO/IEC 24764/ TIA-942
Ethernet IEEE 802.3; 10/40/100GbE
ROHS-6 Compliant
Low insertion loss / Low reflectance
Flawless end face
Excellent environmental stability and reliability
(All specifications are in accordance to GR-326-CORE)
Want to know about new products
Subscribe to our newsletter