D-Link DSL-224 Wireless N300 VDSL2 Modem Router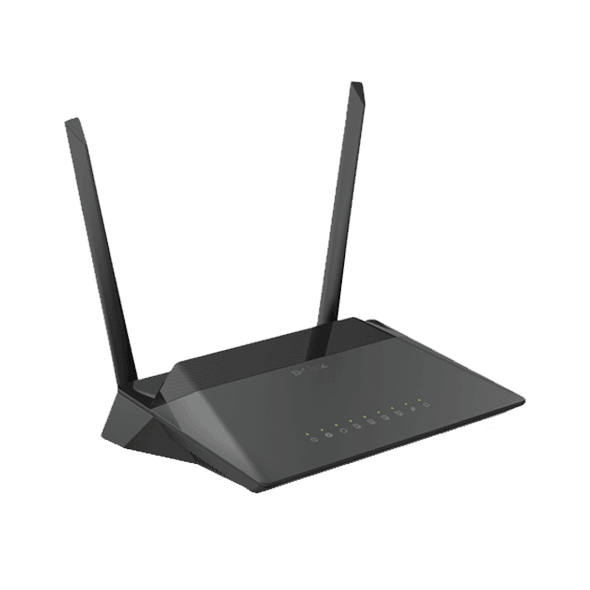 A total solution that helps you connect, share, and enjoy your VDSL2 /ADSL2+ Internet connection using a single inconspicuous deviceFast Ethernet ports and high-speed 802.11n wireless give you the bandwidth for online-gaming, video conferences, and HD multimedia streaming
With the ability to function as a router, bridge, or repeater the DSL-224 can be easily integrated into any network
• Built-in VDSL2/ADSL2+/ADSL modem for connecting to your high-speed broadband • Four Fast Ethernet LAN ports to connect wired devices for high-speed online activities • Fast 802.11n wireless for reliable long-range wireless connections to devices throughout your home • Two external 5dBi fixed antennas • Can function as a wireless router, bridge, or repeater
• NAT firewall to control traffic and help prevent unwanted intrusions • Wi-Fi Protected Setup (WPS) to quickly add devices to your network • WPA/WPA2 encryption to help keep your traffic from prying eyes
• Web browser-based setup and configuration • Setup Wizard for quick setup
The DSL-224 Wireless N300 VDSL2 Modem Router is everything you need for high-speed Internet access throughout your entire home or office. It combines both a VDSL2/ADSL2+ modem and high-end wireless router together to create a single, easy-to-use device that connects to the Internet, and shares that connection with all of your wired and wireless devices. Its web-based configuration utility means you can easily set up and modify your network settings, for seamless connection with your ISP
VDSL2/ADSL2+ Modem and Router in a Single Device
The DSL-224 combines the functionality of a high-speed VDSL2/ADSL2+ broadband modem and a wireless router in one device, eliminating the need for separate modem and wireless router devices. Connect to your VDSL2/ADSL2+ Internet Service Provider with download speeds of up to 100 Mbps, then immediately share the Internet connection with both wireless and wired devices. Additionally, the 4th LAN port on DSL-224 is multi-purpose, accepting both WAN and LAN Ethernet connections, giving you the freedom to access the Internet via VDSL2/ ADSL2+, Cable, or other connection types.
Fast and Reliable Home Network
he Wireless N300 VDSL2 Modem Router is perfect for home or office environments; its highspeed wireless provides reliable connections to wireless devices, while Fast Ethernet LAN ports give you high-speed wired connection speeds. 802.11n wireless gives you the bandwidth to stream HD multimedia and feature-rich content across your home, so you can browse the Internet and stream digital media at speeds of up to 300 Mbps1
Get the DSL-224 up and running in no time using the intuitive web-based configuration utility. Simply connect the DSL-224 to your computer, launch the configuration wizard, and follow a few easy steps to get your home or office network up and running.
| General | |
| --- | --- |
| | • 802.11n/g/b Wireless LAN • Four 10/100Base-TX LAN ports2 • DSL |
| | • IEEE 802.3i • IEEE 802.3u • IEEE 802.11n/g/b |
| Minimum System Requirements | • Windows 10/8/7/Vista/XP SP3 or Mac OS X 10.4 or higher • Microsoft Internet Explorer 6.0, Firefox 3.0, Chrome 20.0, Safari 5.0 • Subscription with an Internet Service Provider (ISP) |
| | |
| | |
| | Power, DSL or WAN, Internet, LAN (ports 1-3), wireless, VPN, USB |
| | |
Want to know about new products
Subscribe to our newsletter