HDMI 2.0 Cable with 180 degree connector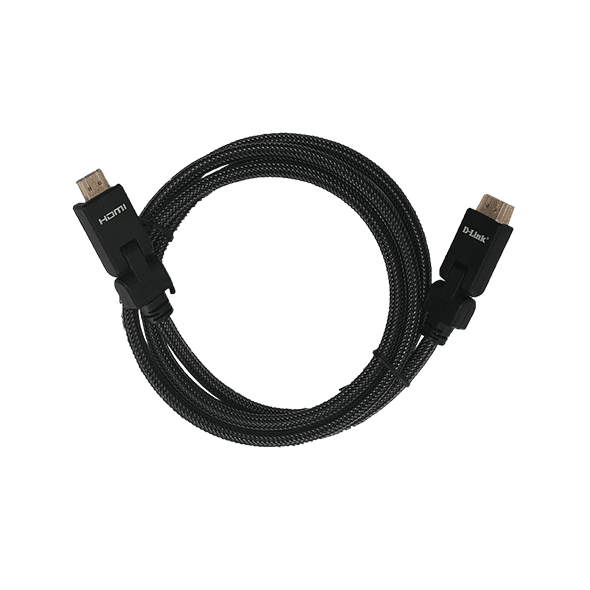 HIGH SPEED CONNECTIONS
Connect your HDMI devices with D-Link's line of HDMI cable.These cables are HDMI 2.0 standard,allowing you to confidently connect an array of devices to your HDTV with a simple single-plug connection.
BUILT TO LAST
D-Link HDMI cables are built with 28 AWG wire for high speed,error-free data transmission.The connectors are gold-plated for corrosion resistance and to ensure a good solid connection.
ANGLED CONNECTOR
D-Link HDMI cables with a special 180 degree angled HDMI adapters to avoid bending HDMI cables and relief the strain on HDMI ports to increase the lifespan of your device and HDMI cable.
Features
•Crystal-clear video up to 4K and 1080p @ 60 Hz signals
• HDMI Ethernet Channel functionality: additional
dedicated data channel supports networking*
• HDMI (3D, Deep Color, 4K) and HDCP 2.2 compatible
• Gold-plated connectors for reliable transmissions


Want to know about new products
Subscribe to our newsletter