HP 330 Wireless Keyboard and Mouse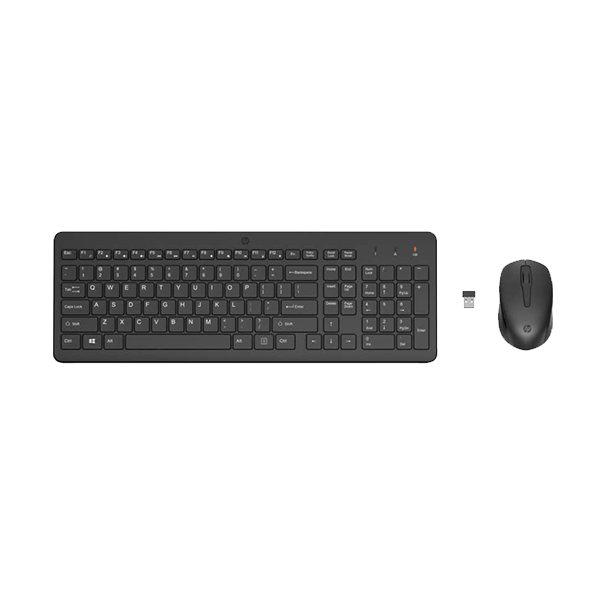 This keyboard and mouse are ergonomically designed to fit your natural comfortable position. Left, right, and scroll wheel mouse buttons keep your motions in control.

LED indicators illuminate Number Lock, Caps Lock, and Scroll Lock so you don't have to guess what's on or off. One less thing.

This chiclet-style keyboard's design is sleek. The low-profile design keeps keystrokes quick, comfy, and quite accurate… just your type.

Num pad and common controls are integrated with 12 shortcut combos with the Fn key—music, movies, volume, homepage, bookmarks, and email. Now that's a shortcut above.
Want to know about new products
Subscribe to our newsletter